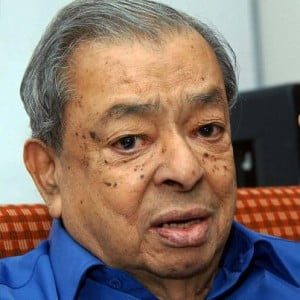 India will be celebrating the birthday (November 26) of late Dr V Kurien, 'Father of India's White Revolution' as 'National Milk Day'. Though July 1 is annually observed as World Milk Day under the auspices of FAO, the Indian Dairy Association took the lead to celebrate Dr V Kurien's birthday into National milk Day. On the 93rd birthday of the iconic milk man of India, the National Dairy Development Board and Indian Dairy Association will be celebrating the National Milk Day together with all the state federations of cooperative milk unions.
Several national and state level programmes will be launched by various state governments and agencies to commemorate the occasion. For one week 200 lakhs of 'Amul' milk packets will carry the logo of National Milk day.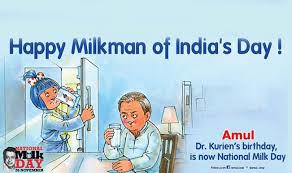 The feature film 'Manthan', (produced by the dairy farmers of Gujarat, written by Dr V Kurien & Shyam Benegal and directed by Shyam Benegal) will be telecast by leading television channels and its DVDs will be sold through www.amazon.in at special price.
Smt. Anandi Ben Patel, Chief Minister, will lead the celebrations in Gujarat, In Kerala, Sri. Oommen Chandy, the Chief Minister of Kerala will inaugurate the National Programme for Dairy Development at Thiruvananthapuram as part of the celebrations.